Featured News - Current News - Archived News - News Categories
Join Westmatic at the OPTA Trade Show!
by Andrea Sauers
Wed, May 21st 2014 02:00 pm
Join Westmatic at the OPTA Conference in Columbus, OH
@ The Hilton Columbus Polaris - Conference Hotel
Columbus, OH | May 29, 2014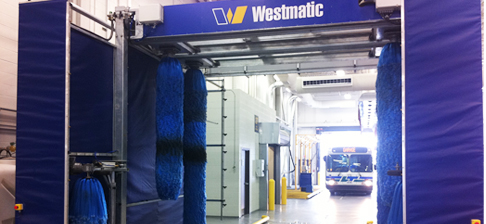 Westmatic will be displaying its transit vehicle wash systems at the Ohio Public Transit Association's 2014 Annual Conference and Trade Show.
This year's conference is in Columbus, Ohio, and the Trade Show - Maintenance Event is on Thursday, May 29th from 10:00 AM - 12:00 PM.
Westmatic's automatic bus wash systems are available in Rollover/Gantry vehicle wash systems as well as Drive-Through wash systems.
Since 1974, Westmatic has been an innovator in the large vehicle wash industry striving to manufacture the world's most cost-efficient and environmentally friendly wash systems on the market.
We hope to see you in Columbus!