The Importance of a Chassis Wash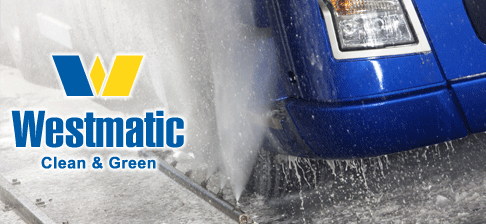 The Westmatic WCS-400 Chassis Wash is an important accessory that you don't want to overlook when purchasing a Large Vehicle Wash system. Beyond providing your fleet of vehicles with a brilliant wash result, the chassis wash will remove any dirt, oil, or materials that build up under your vehicle. Many people do not realize the weight that underbody dirt build-up can add to your vehicle, decreasing your fuel efficiency.
The Westmatic WCS-400 Chassis Wash with Side Spray provides a fleet of vehicles with the ultimate underbody cleaning. Westmatic's chassis wash system is capable of cleaning power with pressures up to 1200PSI at 80GPM. The Westmatic chassis wash and side spray system delivers complete underbody spray coverage with multiple high pressure spray angles. The side spray adaption is ideal for wheel washing as well as rocker panel cleaning.
The WCS-400 is a fully automated underbody chassis wash system that can be installed in complement to one of our bus wash, truck wash, or train wash systems. All of the main components are installed above ground, minimizing installation time and concrete work.
The WCS-400 will save you money over time in fuel costs with the reduced weight of your fleet.
Since 1974, Westmatic has specialized in the design and manufacturing of automatic bus wash, truck wash, and train wash systems, as well as wastewater treatment. Westmatic has designed, installed, and serviced over 2,000 wash bays worldwide.
comments powered by

Disqus